QuakeCon 2006
Wow, where to start. Well, this page is going to be full of tons of images, so I apologize for the load time. I guess I'll start with the night before. Things were going smoothly. I borrowed this large, white crate from work to pack my computer in so it wouldn't get destroyed when I checked it on the plane (hopefully). I was only able to use the thick foam padding on 3 sides of the case, but I managed to find enough other stuff to pad it well on the rest. I was also able to fit my LCD monitor in there. I have pictures of it getting packed for the trip back at the end.

I had it all packed up perfectly when somebody said, "I hope you took the heatsink out." I hadn't. I was afraid I might do more damage trying to take the thing out than the airline would do, or at least that my damage would be guaranteed. I decided to search the forums a bit, and after reading some horror stories about how a heatsink had fallen off and destroyed every component but the hard drives, I decided to unpack everything and risk destruction at my own hands.

I very nearly did what I feared. After some bit of struggling, I finally got the heatsink off. Or so I thought. I got the heatsink out of the case, but the CPU was still attached. It was attached very well, in fact, and I had severely bent all of the pins on one corner. Apparently the arctic silver I used had settled some and was much more dense than it should have been. It was a tedious process to get everything straightened out. Bending pins back on a CPU is not for the feint of heart.

Come 5am, I finally had everything packed up (and backed up). I opted to take the video card out and bring it carry-on. If the rest of my machine was lost or destroyed, at least I'd have the most expensive component. So much for getting a decent night's sleep.

Naturally, I forgot to print out my flight information, waiver form, etc. while I was at work since my home printer no longer functions, so I had to swing by there. After that, everything was smooth. I was smart and put together a list of everything I needed to brin... oh, crap, forgot the Digital Paint shirts. Oh well, nobody signed up for DPCon, anyway.

I timed my departure well, and aside from some minor gate changes, the flight went smooth. My flight came in at around 8:00. Unfortunately, Jehar, my last-minute roommate wouldn't arrive until 11:30. I called him when I arrived, and he happened to be between flights. I told him I'd just wait at the hotel. The Best Western? I was thinking it was the Quality Inn, but OK. I start lugging my ~100lbs of luggage off toward the shuttle area. After about 30 feet, I decide to make what turned out to be the best $3 investment ever: one of those wheeled carts. After getting to the shuttle area, I find out there is no shuttle to the Best Western. Somebody just happened to be arriving in a taxi there, so I just flagged him down. He didn't speak English very well, and after a few minutes of miscommunication between him, me, and the guy managing the shuttles, I found out I could not take a taxi from there. I had to go up to the next level. $3 well spent.

I get to the hotel and drag my stuff into the lobby. I tell the guy there that I'm just waiting for my roommate. "What's his name?" Name? That probably would have been a good bit of information to get. Unfortunately, it was a bit of information I didn't have. "You know, I don't actually know." The desk clerk had a bit of an astonished look on his face. "So you're rooming with a stranger?" "Pretty much, yeah."

I waited in the lobby. It wasn't a total waste of time. Lots of QuakeConners came and went. I even got to chat with some of the people from Team Reaction. Finally Jehar's plane arrives. He tells me he's headed to the Quality Inn ... is that a problem? Well, fortunately this area was basically hotel central and the Quality Inn was just one hotel over. Dallas is weird like that. Hotel, hotel, hotel, hotel, Denny's, hotel, hotel....

We finally meet up, and exchanged REAL names. I had talked to several people who had gone and registered early, so after dropping our stuff off into the hotel room, we decide to wander down to the Hilton Anotel and see if it was still possible to get in. The place was huge. It took quite a bit of wandering to even figure out where QuakeCon was. Here's a series of pictures that show the trip from the front door to where QuakeCon was held (taken later, when it was light out):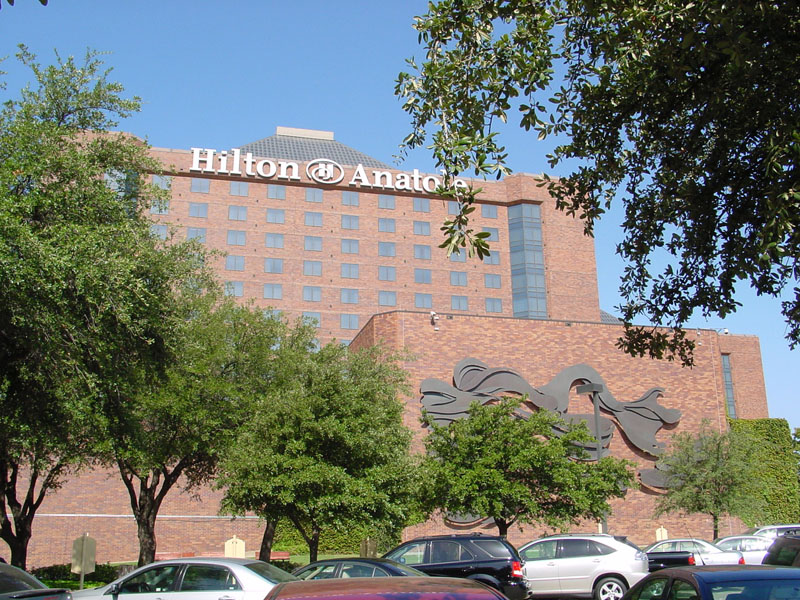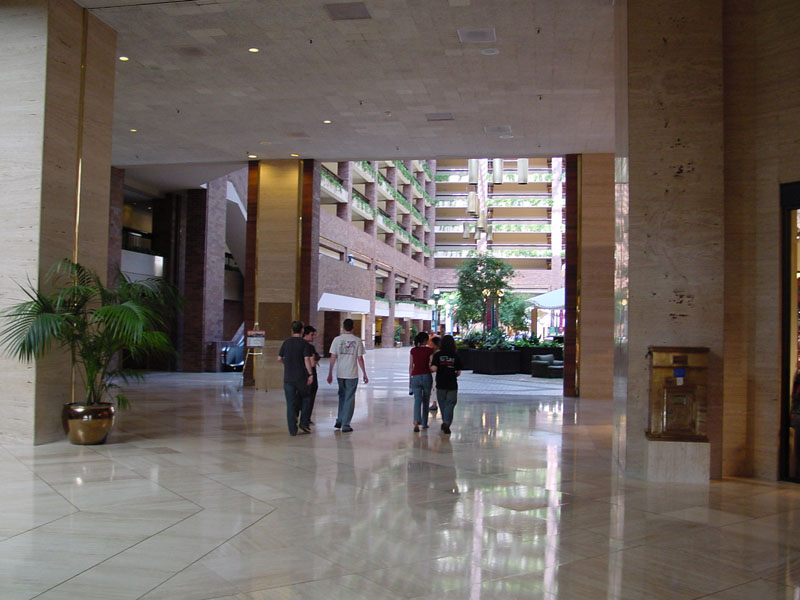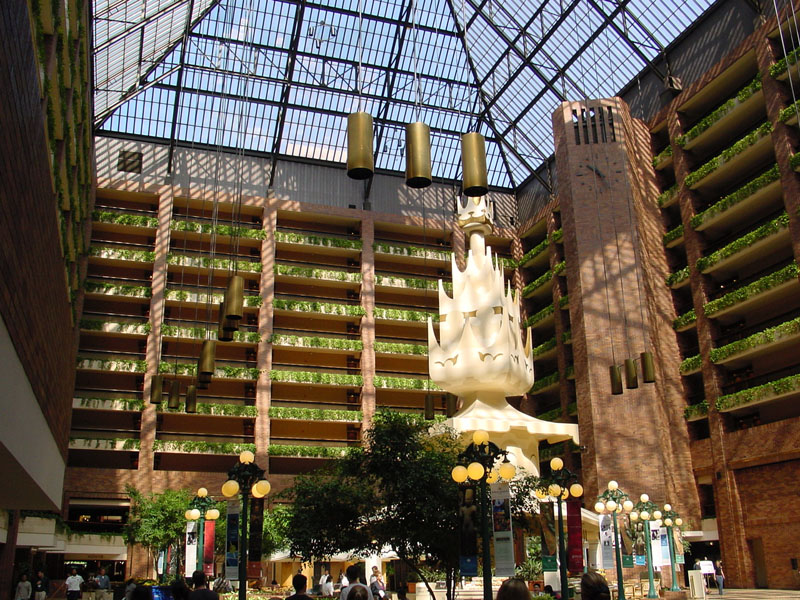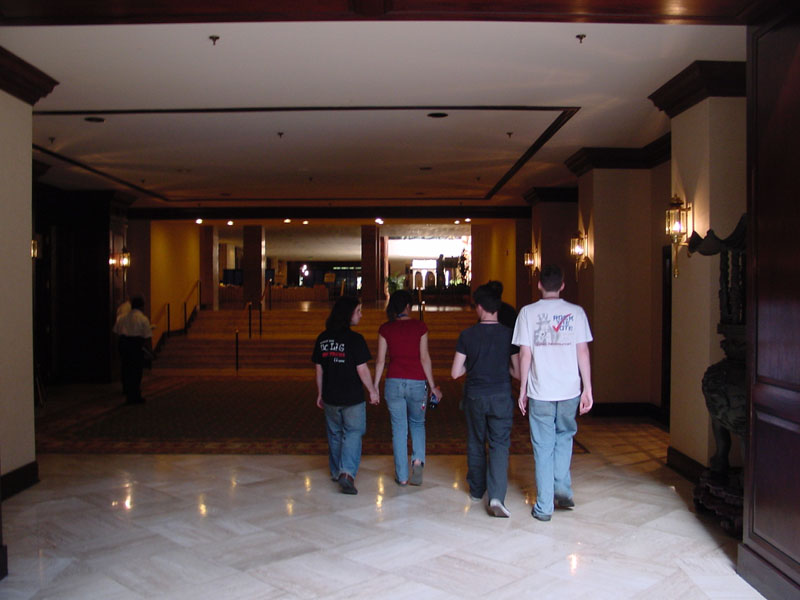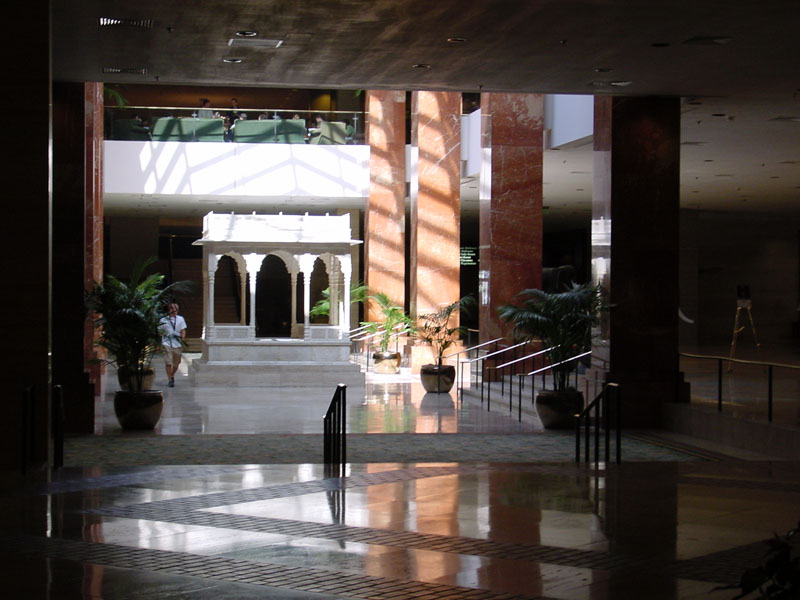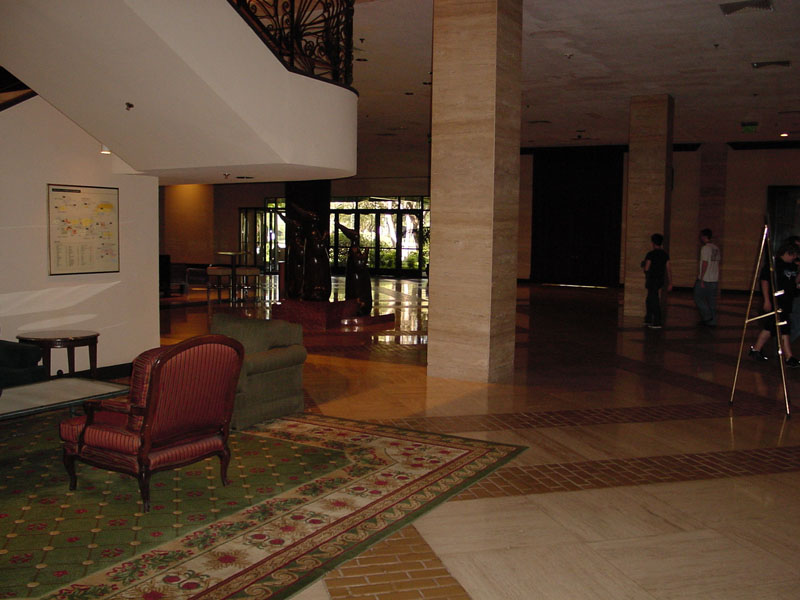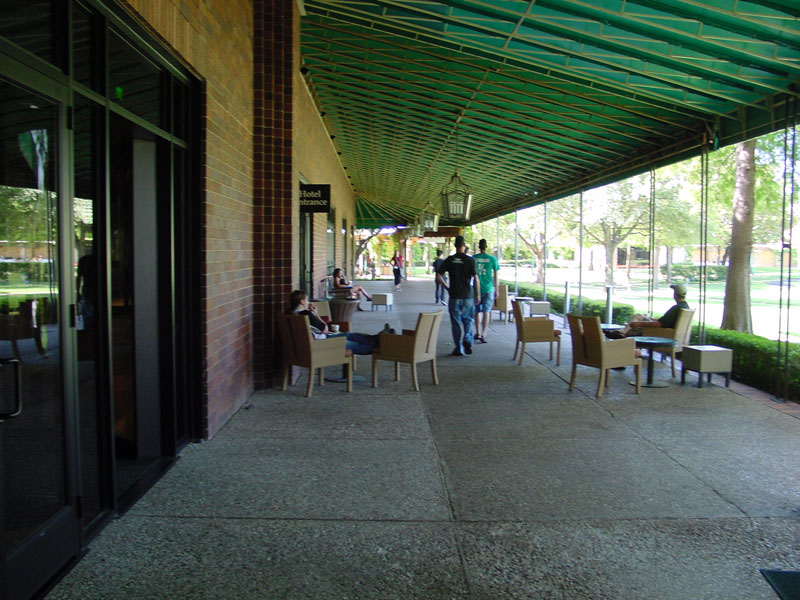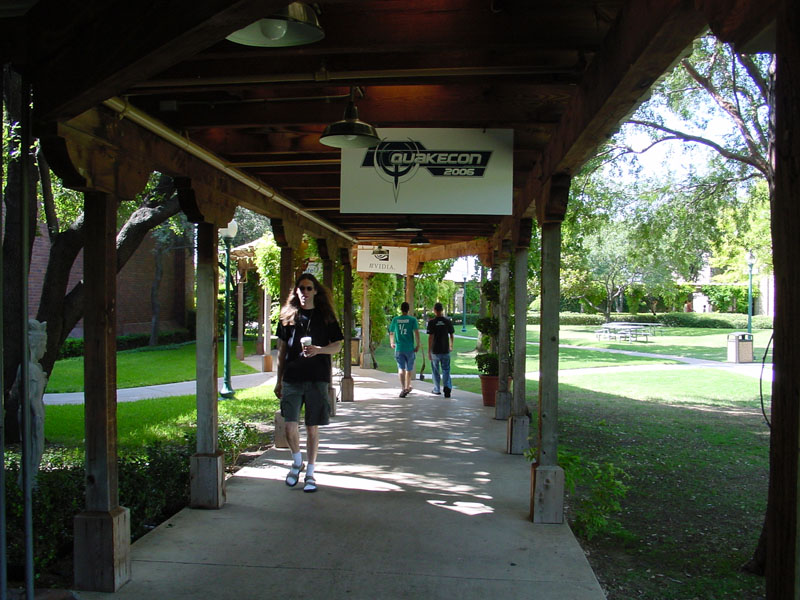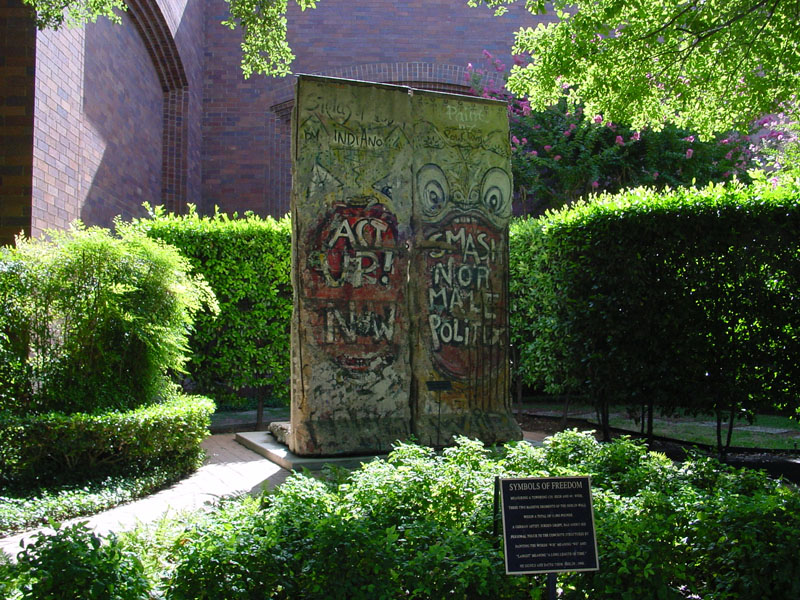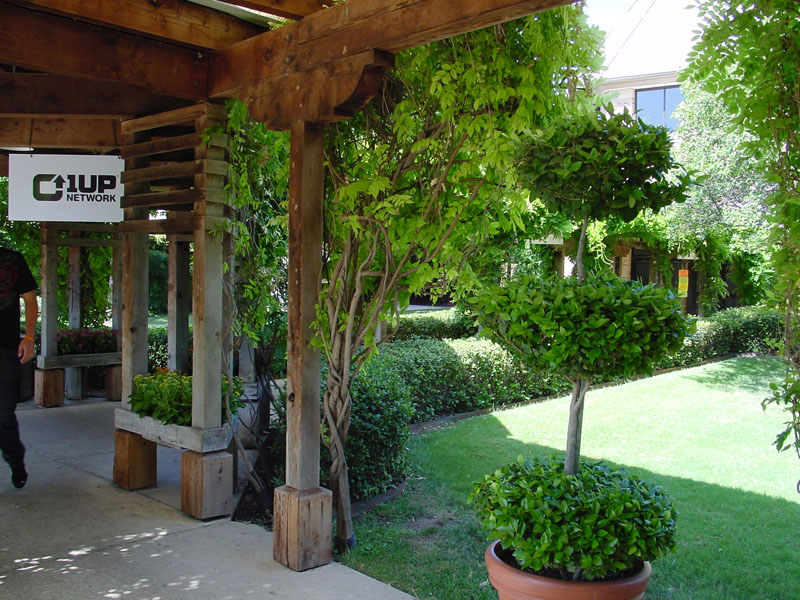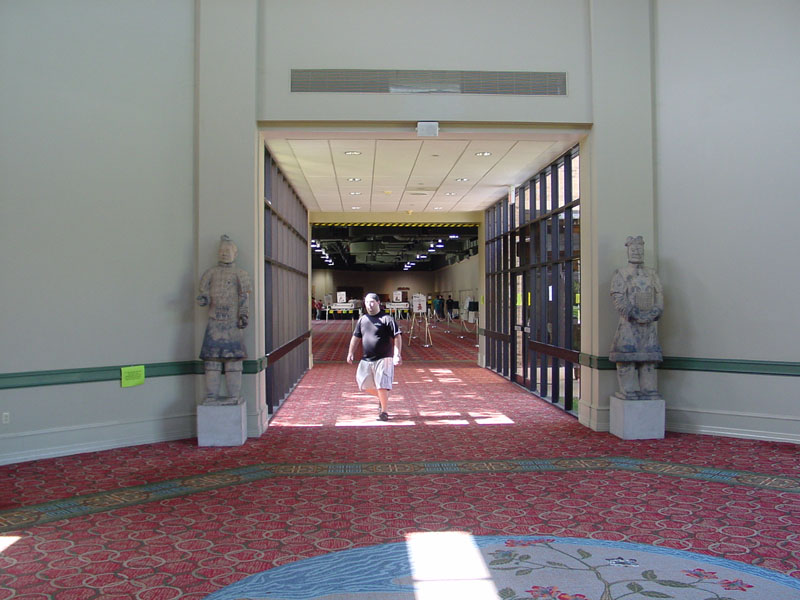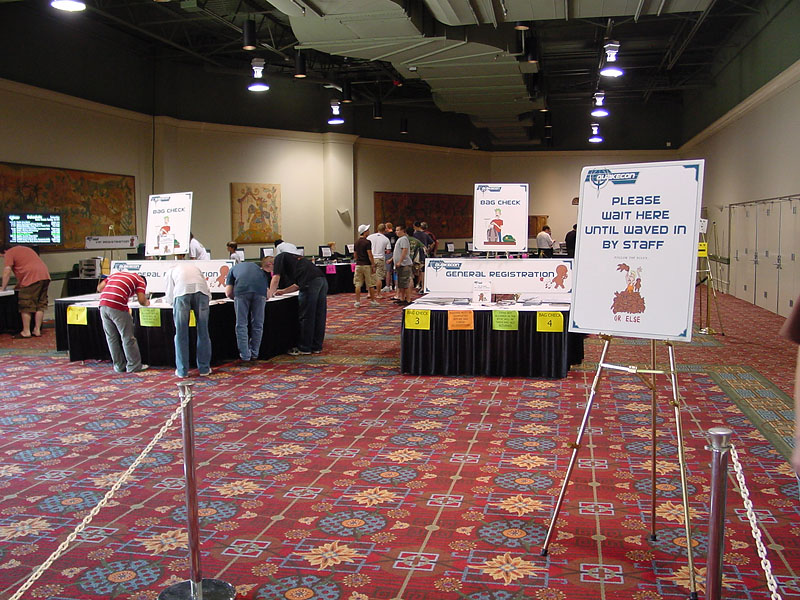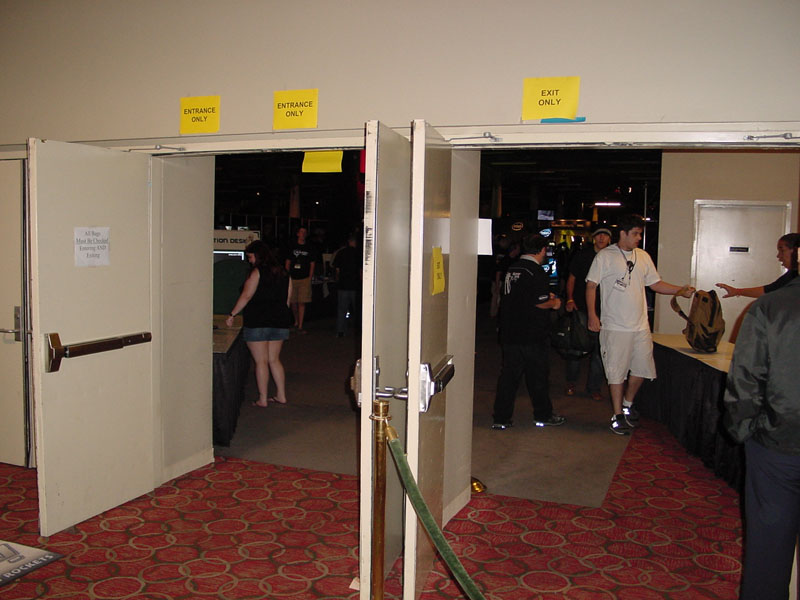 The Wait

When we finally found it, we found out taht the early registration closed at 11:00. We opted to wait in line overnight.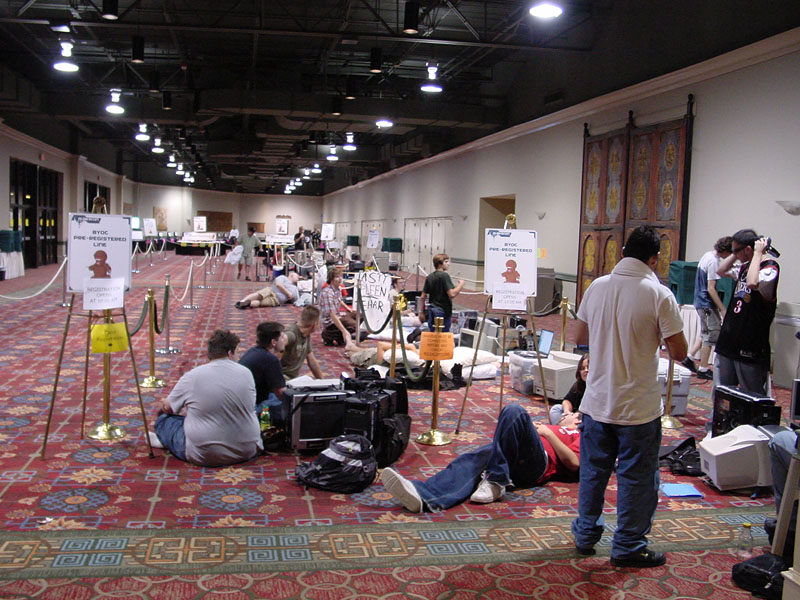 Question: How many computers can you hook up to daisy-chained power strips before you blow the circuit?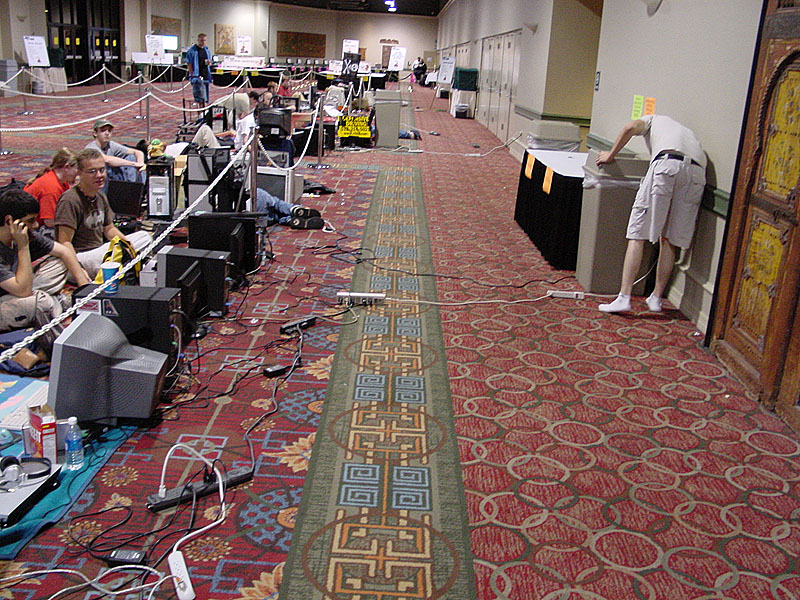 Answer: About how many you see here plus two.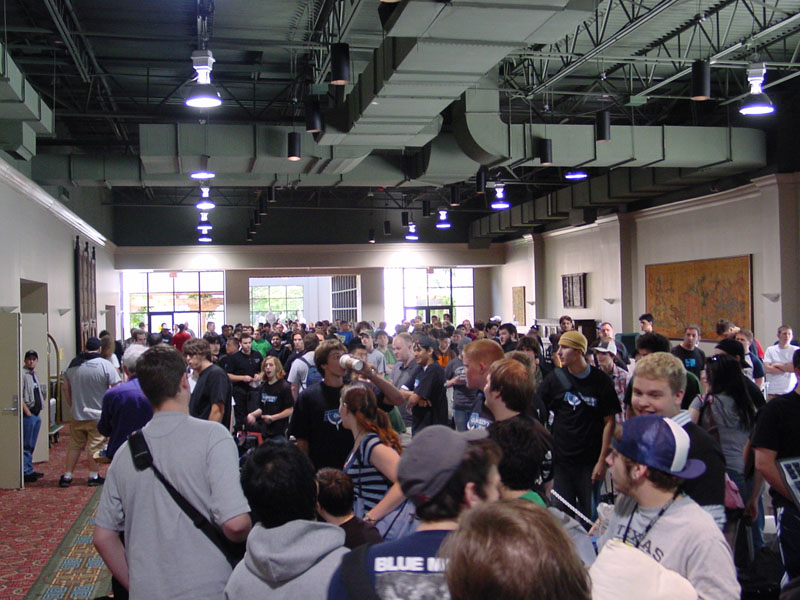 After about 5am, we were glad we decided to stay all night. More and more people joined the lines.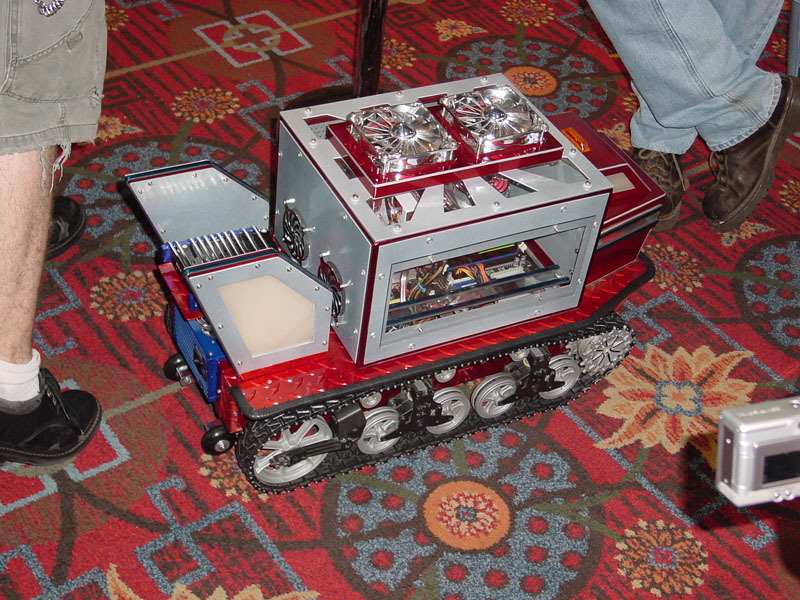 This one guy had a crazy case mod. It was a remote controlled tank type thing built with Battlebot parts. It even had a retractable handle and luggage wheels so you could roll it around when you weren't driving it around. Apparently he won the case mod contest last year with an R2D2 design.

As the registration time neared, they had entertainment. With our spot in line, we basically had front row seats for the "bubble guy." Sadly we were an easily entertained crowd. After a few moments, the whole reality of the situation sat in. Here we were at QuakeCon, one of the largest and probably most well-known LAN parties in the world, and we were video taping bubbles.

The bubble guy was a character, though, so I'll share a couple videos:
[invisible bubble]
[bubble in the vent]